Solo is a minimal theme for Ghost focused on showcasing the work of an individual writer or creator. This theme is highly customizable, with a few simple settings that allow you to quickly apply your own personal style to your site.
Primary & secondary headers
Welcome readers to your site by setting the message shown at the top of your homepage using the primary & secondary header fields found in Settings > Design.
Background color
You can set any background color for your site. Once chosen, your text color will adapt automagically to optimize your content for readability ✨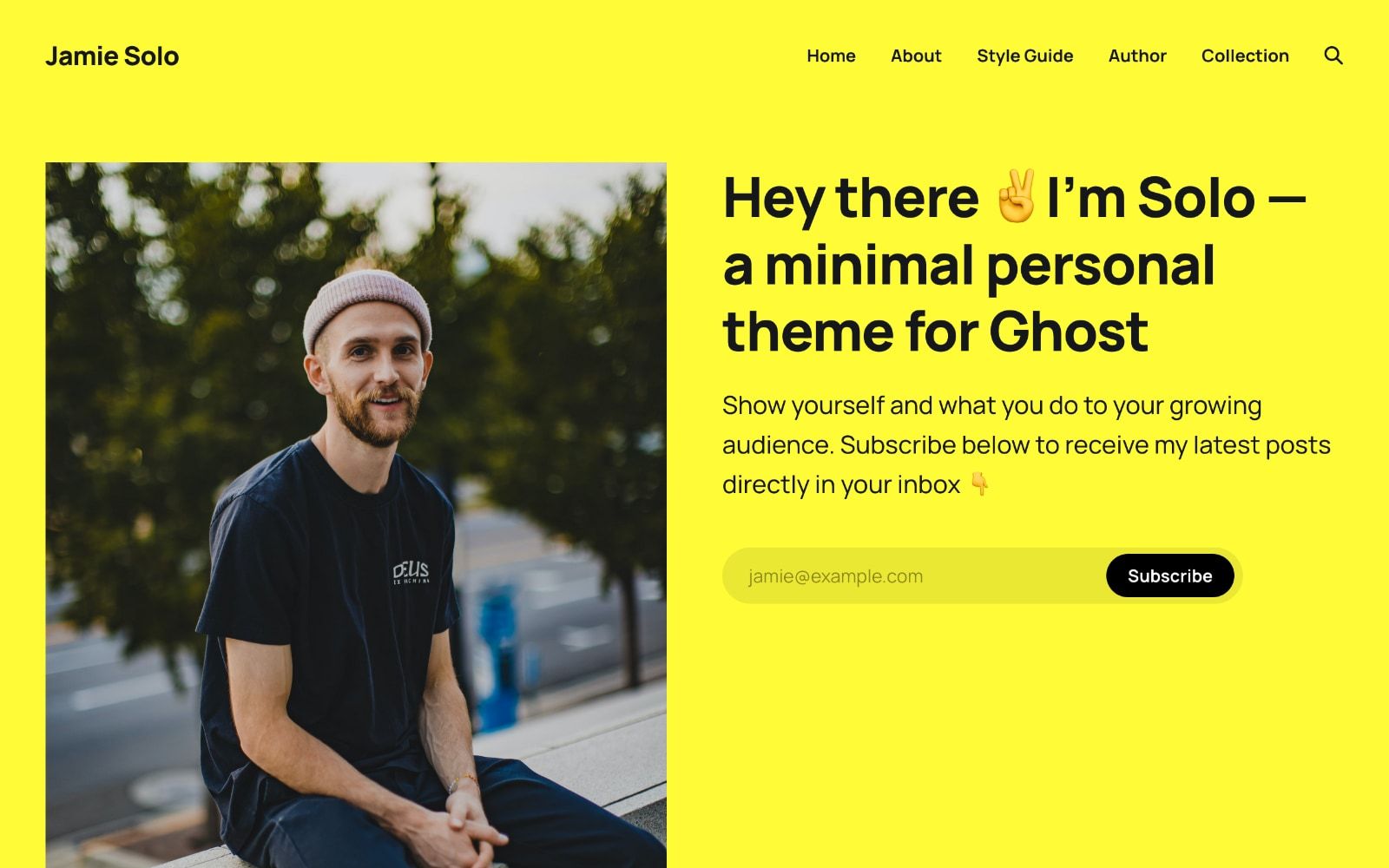 Typography
Choose from three different font styles — modern sans-serif, elegant serif and consistent mono.
Header section layouts
There are three layout options for the top section of your homepage, each optimized to allow your personal style to shine through.
Side by side
Large background
Typographic profile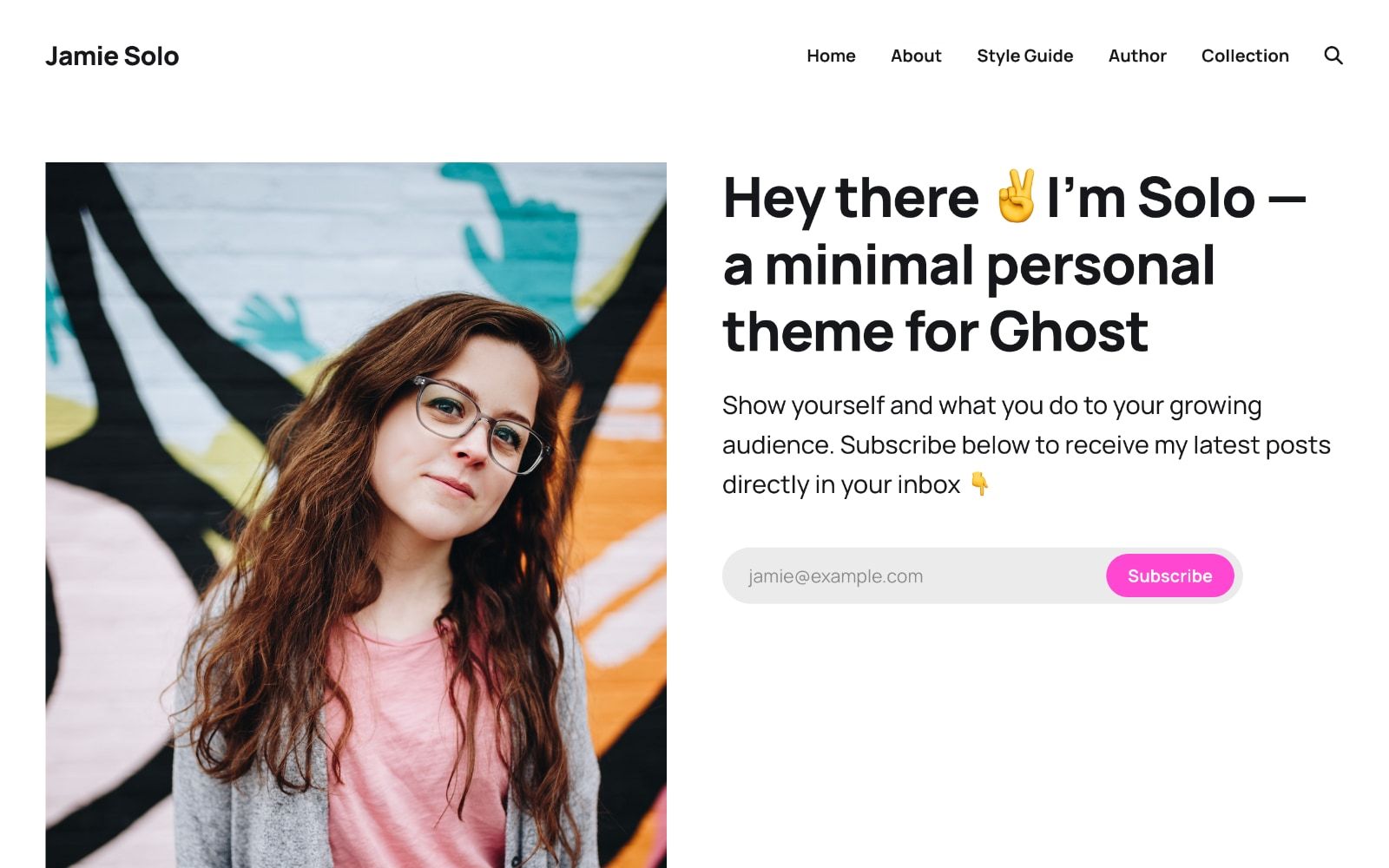 Post feed layouts
Classic

---
Typographic

---
Parallax